Ottawa's dynamic real estate team!

Buying or selling a home is a big decision and we can guide you through the process.

House hunters can count on personal service, market knowledge and expert negotiation skills.

Seller's should note that marketing properties FOR SALE is our passion!

We use a modern and professional strategy that works.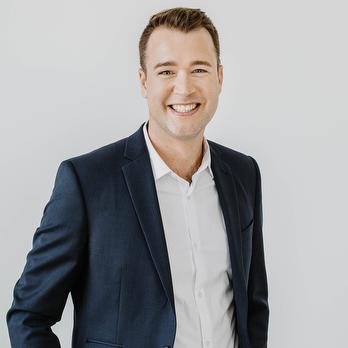 Brad Gilbert - Broker
Bachelor of Commerce from McGill University, Marketing Major

Brad is a brilliant communications expert, committed to customer service excellence since 2013. As a real estate Broker, he has the utmost obligation to uphold trade standards and oversee team transactions. Driven by his passion for people and deep rooted values of honesty and integrity, Brad embraces positivity and creativity in the housing market and in life. Animated and ambitious, you will love his vision for your home.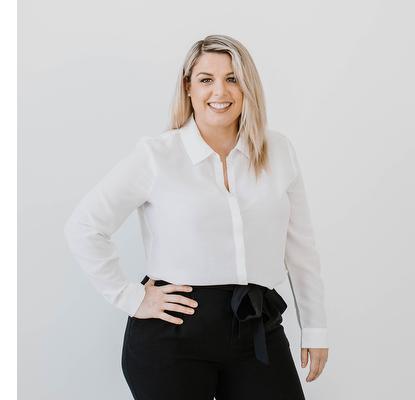 Lindsey Merkley - Sales Representative
Marketing and Event Coordinator Diplomas from Algonquin College

Lindsey brought her great energy and management skills to the team in 2016. She owns a dual role as Buyer Specialist and Marketing Coordinator. Lindsey is there when you need her most, offering delightful and efficient service! She is not afraid to share her valuable insight when you find ' the one '. Rest assured that your real estate transaction will be facilitated by someone who really cares.
MAKEITHAPPEN E-Newsletter Volume 16: Lucky Egg

The sun is shining and despite more lockdowns, the local and national real estate markets continue to accelerate as buyers compete to get on the map.

Click here to read on! 
Here's the March 2021 Market Update. Prices are still on the rise, are you surprised?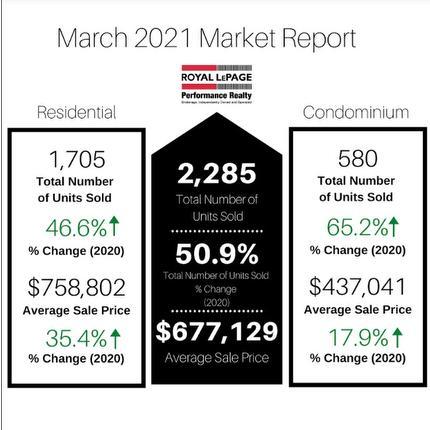 March Resales Go Out Like a Lion
April 7, 2021
Members of the Ottawa Real Estate Board sold 2,285 residential properties in March through the Board's Multiple Listing Service® System, compared with 1,514 in March 2020, an increase of 51 per cent. March's sales included 1,705 in the residential-property class, up 47 per cent from a year ago, and 580 in the condominium-property category, an increase of 65 per cent from March 2020. The five-year average for total unit sales in March is 1,688.
"A few factors contributed to the high number of resales in March," states Ottawa Real Estate Board President Debra Wright. "Typically, real estate is heavily influenced by the weather, and we had remarkable and unseasonably warm temperatures last month, which facilitated Buyers' ability to view and purchase homes."
"Also, there was a significant uptick in the number of new listings that came onto the market. This total (2,798) was higher than the 5-year listing average, which hadn't happened since July 2020, when the first lockdown ended. Ongoing pent-up Buyer demand meant that most of the properties that came on the market in March were quickly acquired."
"Meanwhile, the 51% increase in transactions over last year can be attributed to the State of Emergency, which commenced mid-March 2020 and impacted overall sales that month. Measuring against a drastically reduced comparable made this year's figure jump," Wright points out.
"Although the percentage of sales comparison may be somewhat skewed, multiple offers scenarios are undoubtedly escalating property values. Statistics show that in March 2021, almost 80% of the resales in the Ottawa area sold for more than the asking price compared to 60% at this time last year. However, this is not the case in every instance and the balance sold with 6% selling at the list price and the other 14% selling for less than the list price."
March's average sale price for a condominium-class property was $437,041, an increase of 18 per cent from last year, while the average sale price for a residential-class property was $758,802, an increase of 35 per cent from a year ago.With year-to-date average sale prices at $729,897 for residential and $415,054 for condominiums, these values represent a 32 per cent and 17 percent increase over 2020, respectively.*
"These accelerated price growths are purely a result of long-term inventory shortage. I don't believe that Ottawa's market is by any means out of control but rather is coming into its own. However, until there is action at all three levels of government to resolve our supply challenges, our housing prices are not going to stabilize. And this phenomenon is not occurring in our market alone; housing stock scarcity is a nation-wide issue."
"We have already seen an upturn in new listings coming onto the market, and we are hopeful this trend will continue. In fact, there may be some pent-up supply as Sellers have held back during the pandemic even though the market has been more active than expected throughout." 
"Sellers will benefit from the advice of a REALTOR® who can ensure they are marketing and pricing their properties competitively and strategically. At the same time, Buyers continue to be challenged with a shortage of offerings and need to be equally strategic with the guidance of their REALTOR®," Wright concludes.
OREB Members also assisted clients with renting 1,079 properties since the beginning of the year compared to 746 at this time last year.

Source: Ottawa Real Estate Board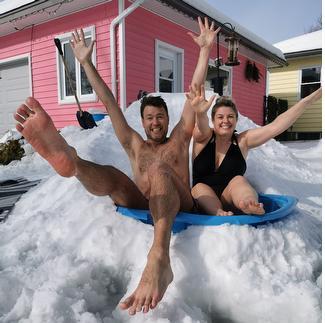 Freezing for a Reason
On February 26, 2021, we did a home version of the Polar Plunge by sliding into a pool of freezing water. Boy was it cold! We did this live for your entertainment and to bring awareness and opportunities for Special Olympics Ontario. 
Together, we raised $1,120 thanks to donations from friends, clients and supporters. Overall, this annual fundraiser campaign earned more than $330,000 in 2021. Your unwavering support for our adventures in real estate and beyond do not go unnoticed! Thank you.
If you would like to find out more about this great cause, click here. 
Brad's Quarantine Kitchen

In classic chaotic fashion, @makeithappenbrad brings us to Bangkok with a #meatlessmonday family favourite: PAD THAI… Or 'Brad Thai'. 🌶️🌶️🌶️

Note: Use bean sprouts at the end, not brussel sprouts. And don't by shy with the chillis. Two could do!

🥡🥡 Wanna see more from our quarantine kitchen? 👨‍🍳
Meet the @makeithappenrealtors -- A Mini Series
Episode 1 : Why #makeithappen?
Inspired by the real housewives of @bravotv, allow us to re-introduce the team as we look forward to another busy season selling real estate!

Want more? See episodes 2-6 below!
Episode 2: Any advice for 1st time home buyers?

In this weeks' clip we share some basics to help you break into the market. Lindsey's tip may surprise you but we think it's a no brainer! 
Episode 3: What do we love about our job?

In this clip we discuss a few of our favourite things!
Episode 4: What do you recommend to sellers who are trying to get their house ready to sell?

Here is our #1 recommendation and there's no time like the present!
Episode 5: How's the market?

In this clip we give our insight on the market and what you can do to get in on it!
Episode 6: Why choose you?

In our last clip we explain why you need a Realtor and more specifically us!
Wanna keep up with the latest adventures of Brad and Lindsey?

Follow us on Instagram!
@makeithappenrealtors

Brad Gilbert
B.Comm.
Broker