Ottawa's dynamic real estate team!

Buying or selling a home is a big decision and we can guide you through the process.

House hunters can count on personal service, market knowledge and expert negotiation skills.

Seller's should note that marketing properties FOR SALE is our passion!

We use a modern and professional strategy that works.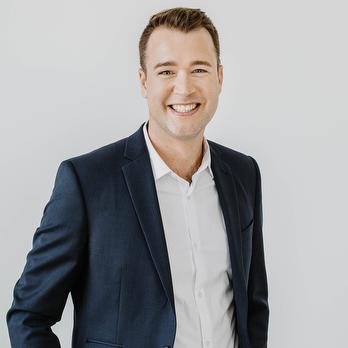 Brad Gilbert - Broker
Bachelor of Commerce from McGill University, Marketing Major

Brad is a brilliant communications expert, committed to customer service excellence since 2013. As a real estate Broker, he has the utmost obligation to uphold trade standards and oversee team transactions. Driven by his passion for people and deep rooted values of honesty and integrity, Brad embraces positivity and creativity in the housing market and in life. Animated and ambitious, you will love his vision for your home.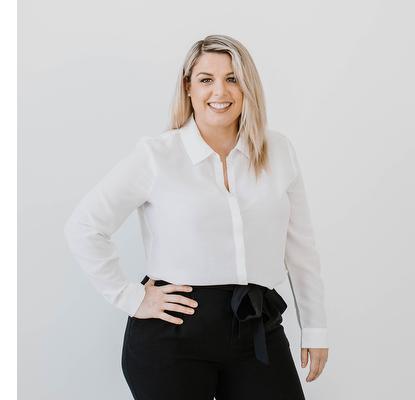 Lindsey Merkley - Sales Representative
Marketing and Event Coordinator Diplomas from Algonquin College

Lindsey brought her great energy and management skills to the team in 2016. She owns a dual role as Buyer Specialist and Marketing Coordinator. Lindsey is there when you need her most, offering delightful and efficient service! She is not afraid to share her valuable insight when you find ' the one '. Rest assured that your real estate transaction will be facilitated by someone who really cares.
MAKEITHAPPEN E-Newsletter Volume 16: Lucky Egg

The sun is shining and despite more lockdowns, the local and national real estate markets continue to accelerate as buyers compete to get on the map.

Click here to read on! 
Here's Brad with the rundown of the June 2021 Market Update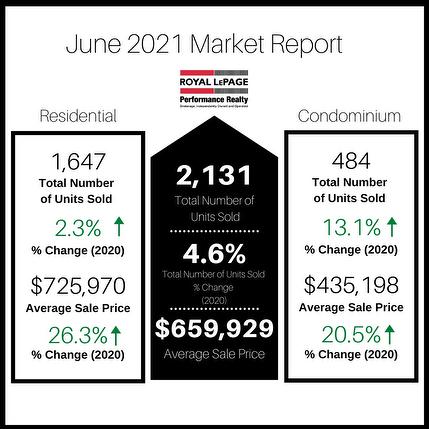 June's Residential Resale Market begins to Normalize
July 6, 2021
Members of the Ottawa Real Estate Board sold 2,131 residential properties in June through the Board's Multiple Listing Service® System, compared with 2,038 in June 2020, an increase of 5 per cent. June's sales included 1,647 in the residential-property class, up 2 per cent from a year ago, and 484 in the condominium-property category, an increase of 13 per cent from June 2020. The five-year average for total unit sales in June is 2,098.
"June's resale market performed similar to a typical (pre-pandemic) June, with unit sales on par with the five-year average and a lower volume of activity compared to May, particularly in the last two weeks of the month. This is a normal tapering off as families turn their attention to end of school events and enjoying more outdoor recreation. This year, it also coincided with some easing of pandemic restrictions," states Ottawa Real Estate Board President Debra Wright. "It will be interesting to watch the market over the summer to see if this normalization of the real estate sales ebb and flow is indeed the case moving forward. Last year, summer resales skyrocketed due to pent-up demand when the first lockdown ended."
"Year-to-date sales are tracking 48% higher than last year at this time with 11,446 properties changing hands and are 16-18% higher than 2018 and 2019. Much of this increase is due to the increased activity in the first five months of 2021 compared to previous years. We have also seen an instrumental increase in new listings this year, and inventory levels for both residential and condominiums are higher than we've seen since 2017. However, we are still at a one month supply of housing stock, so we aren't out of the woods yet."
June's average sale price for a condominium-class property was $435,198, an increase of 21 per cent from last year, while the average sale price for a residential-class property was $725,970, an increase of 26 per cent from a year ago.With year-to-date average sale prices at $734,357 for residential and $422,734 for condominiums, these values represent a 33 per cent and 20 percent increase over 2020, respectively.*
"For the moment, there are signs that we've reached a levelling out, especially as it relates to average prices which, in recent months, have not experienced the drastic increases of earlier in 2021, nor are we seeing a drop," notes Wright.
"Properties are not moving as quickly as they were. Inventory has picked up; there is less scarcity and more choices – consequently, less upward pressure on prices. Additionally, we are noticing fewer of the multiple offer frenzy situations. Of course, many properties do still have multiple offers, but our REALTORS® are noticing that there are less of them on offer day."
"This start of a perhaps equilibrium in the market is good news for Buyers, while Sellers are going to have to adjust to this new normal and be more strategic in their positioning. Whichever side of the transaction you are on, you will bode well by listening and heeding the advice of a professional REALTOR® who has their pulse on the day-to-day variabilities Ottawa's resale market is experiencing," Wright suggests.
OREB Members also assisted clients with renting 2,252 properties since the beginning of the year compared to 1,512 at this time last year.

Source: Ottawa Real Estate Board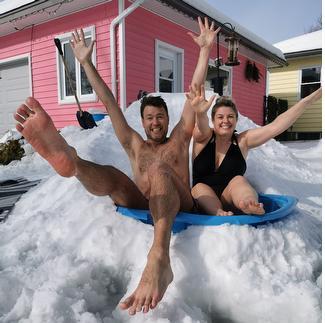 Freezing for a Reason
On February 26, 2021, we did a home version of the Polar Plunge by sliding into a pool of freezing water. Boy was it cold! We did this live for your entertainment and to bring awareness and opportunities for Special Olympics Ontario. 
Together, we raised $1,120 thanks to donations from friends, clients and supporters. Overall, this annual fundraiser campaign earned more than $330,000 in 2021. Your unwavering support for our adventures in real estate and beyond do not go unnoticed! Thank you.
If you would like to find out more about this great cause, click here. 
Brad's Quarantine Kitchen

In classic chaotic fashion, @makeithappenbrad brings us to Bangkok with a #meatlessmonday family favourite: PAD THAI… Or 'Brad Thai'. 🌶️🌶️🌶️

Note: Use bean sprouts at the end, not brussel sprouts. And don't by shy with the chillis. Two could do!

🥡🥡 Wanna see more from our quarantine kitchen? 👨‍🍳
Meet the @makeithappenrealtors -- A Mini Series
Episode 1 : Why #makeithappen?
Inspired by the real housewives of @bravotv, allow us to re-introduce the team as we look forward to another busy season selling real estate!

Want more? See episodes 2-6 below!
Episode 2: Any advice for 1st time home buyers?

In this weeks' clip we share some basics to help you break into the market. Lindsey's tip may surprise you but we think it's a no brainer! 
Episode 3: What do we love about our job?

In this clip we discuss a few of our favourite things!
Episode 4: What do you recommend to sellers who are trying to get their house ready to sell?

Here is our #1 recommendation and there's no time like the present!
Episode 5: How's the market?

In this clip we give our insight on the market and what you can do to get in on it!
Episode 6: Why choose you?

In our last clip we explain why you need a Realtor and more specifically us!
Testimonials

"Friendly, personable, knowledgeable, professional, there really aren't enough positive words to describe the agents and the service we received. Thank you so much for helping realize this dream home and property. It truly is thanks to the teams devotion and hard work that we ticked off all the boxes!"
- Shannon Robie 

"Both Brad and Lindsay exceed expectations and provide a first class experience. We always felt like we were their top priority. It has been an absolute pleasure working with Brad, he is very attentive to our needs and several requests. I would not hesitate to recommend him to our friends and family!"
- Cristina Divirgillio 

"Brad was honest and encouraging without being pushy. I felt comfortable asking questions and he explained the answers very well. He was very knowledgeable about the things to look for and was focused on my partner and my needs."
- Eva Comeau

"Outstanding. We were purchasing in Ottawa from Barrie, and Lindsey did such an amazing job helping my partner and I find a house."
- Melissa Matson

"Brad and Lindsey were amazing Everything happened so fast but the experience was stress free for me. They took care of everything."
- Chelsea Larock

"Impressive responsive time and highly knowledgeable."
- John Kennedy 

"Always a text or a call away! We always felt supported and that our needs were met. Lindsey you rock! Thank you so much for all of your patience and hard work."
- Emilie Giles
Wanna keep up with the latest adventures of Brad and Lindsey?

Follow us on Instagram!
@makeithappenrealtors

Brad Gilbert
B.Comm.
Broker
Information Request