Meet the @MAKEITHAPPENREALTORS
Ottawa's dynamic real estate team!

Buying or selling a home is a big decision and we can guide you through the process.

House hunters can count on personal service, market knowledge and expert negotiation skills.

Seller's should note that marketing properties FOR SALE is our passion!

We use a modern and professional strategy that works.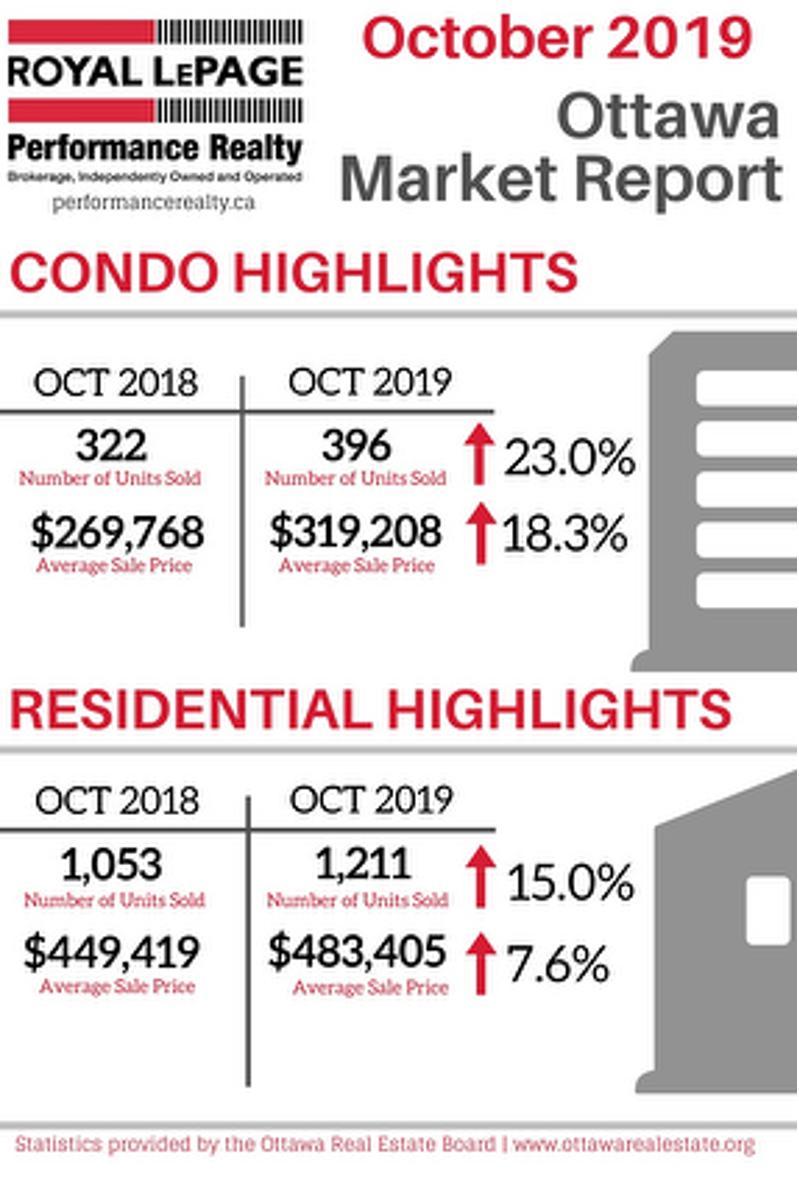 October's Whirlwind Resale Market
Members of the Ottawa Real Estate Board sold 1,607 residential properties in October through the Board's Multiple Listing Service® System, compared with 1,375 in October 2018, an increase of 16.9 per cent. October's sales included 1,211 in the residential-property class, up 15 per cent from a year ago, and 396 in the condominium-property category, an increase of 23 per cent from October 2018. The five-year average for October unit sales is 1,319. 
"New listings are down, inventory remains scarce, and yet more homes changed hands this October than in the past decade and a half," reports Dwight Delahunt, President of the Ottawa Real Estate Board. "It's perplexing at first; however, when you consider the current breakneck transaction pace in the Ottawa resale market, often requiring homebuyers and sellers to make swift decisions, it makes sense."
"October's average Days on Market (DOM) for residential properties decreased by 10 days to 33 days, and the DOM for condominiums decreased to 28 days from the average 47 days experienced this time last year. Year to date figures show 31 DOM (down 8 days) for residential properties and 35 DOM (16 fewer days) for condominiums. Products are flying off the shelves, so to speak."
October's average sale price for a condominium-class property was $319,208, an increase of 18.3 per cent from last year while the average sale price of a residential-class property was $483,405, an increase of 7.6 per cent from a year ago. Year to date figures show an 8.3 per cent and 9.1 per cent increase in average sale prices for residential and condominiums, respectively.*
"We are seeing slightly above-average climbs in home prices this year, and the equity in many properties is undoubtedly increasing, which is great news for homeowners. Still, the growths are reasonable considering the state of the market and Ottawa retains its reputation of being one of the country's most affordable cities where residents can enjoy a high quality of life," Delahunt acknowledges.
The most active price range in the condominium market was $225,000-$349,999, accounting for 53 per cent of the units sold while $350,000 to $499,999 represented the most prevalent price point in the residential market, accounting for 43 per cent of October's transactions. Residential properties in the $500,000 to $749,999 range increased to 30 per cent of all residential resales.
"We are noticing a significant uptick in residential properties sold in the $500-750K price range. This price point now represents almost 1 in every 3 home sales."
"Even though there are incidences of multiple offers and homes sold for over market value, the reality is that approximately 36% of homes are selling over asking, compared to 21% at this time last year. It is a phenomenon that is affecting specific pockets of the city, but certainly not every neighbourhood or property type."
"Sellers should use the knowledge of a REALTOR® to understand the complexities of their home's positioning. Buyers require timely guidance on how to put in an attractive offer in this fast-paced market — and both parties must understand the intricacies of the contracts they are signing," Delahunt advises.
In addition to residential sales, OREB Members assisted clients with renting 2,334 properties since the beginning of the year.
* The Board cautions that the average sale price can be useful in establishing trends over time but should not be used as an indicator that specific properties have increased or decreased in value. The calculation of the average sale price is based on the total dollar volume of all properties sold. Price and conditions will vary from neighbourhood to neighbourhood.

Source: Ottawa Real Estate Board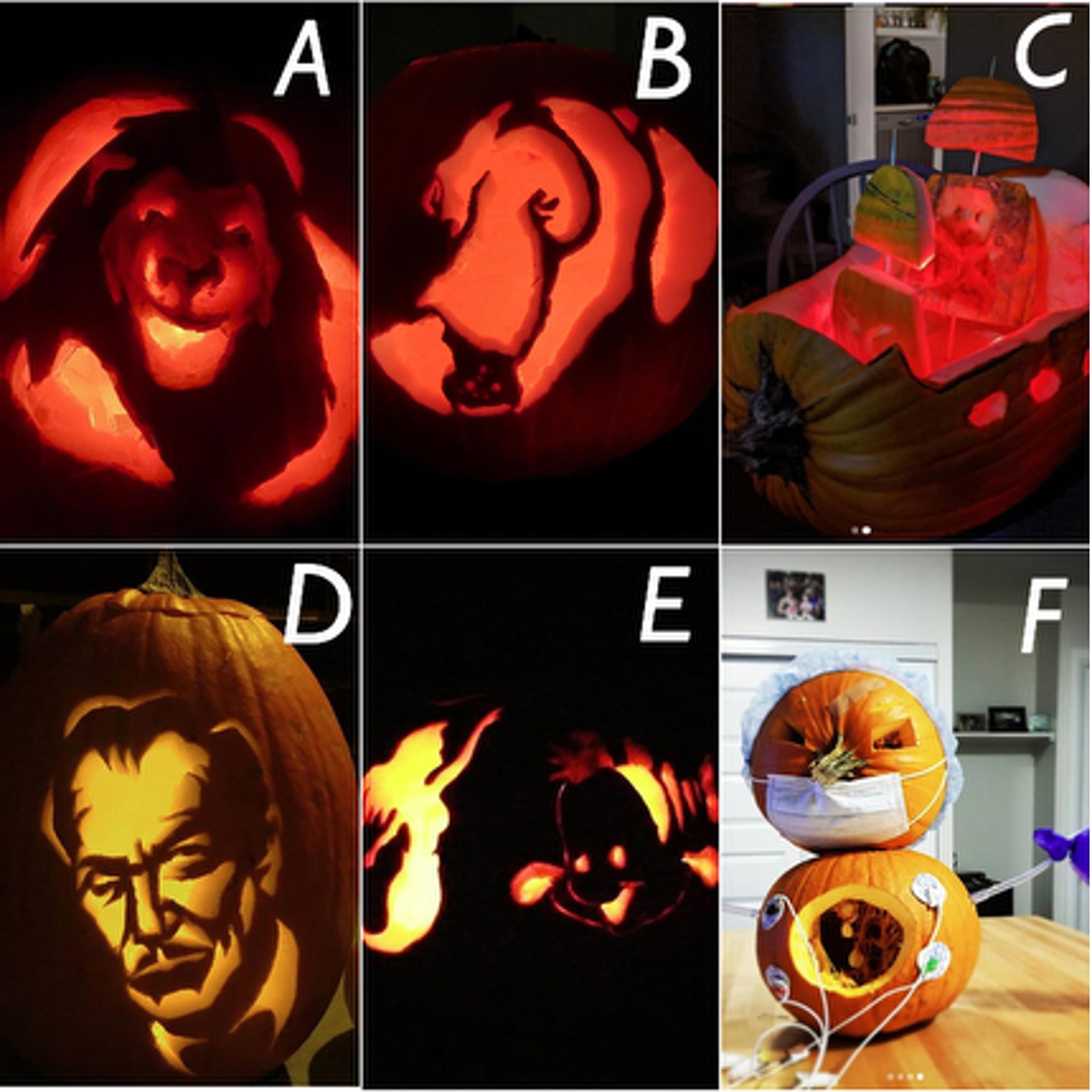 The Legend Lives On
The #makeithappenpumpkincontest was back for another year of fun
This years #makeithappenpumpkin contest was a great success with many amazing entries! Here is a quick look at our top 6 entries for the People's Choice Award.

Participants had 3 chances to win a lovely curated gift bundle. Congrats to Courtney for winning the People's Choice Award, Laura for winning the Random Draw, and Colin for winning the Early Bird!


Thank you to everyone who participated and voted!
Fall Fun: Party Recap

What a time we had!
Brad and Andrew's home and garden was the euphoric setting for our recent family fun day; a client appreciation backyard party for the ages.
Kids big and small were drawn to the bouncy castle, with breaks to enjoy brisket, poutine and other food truck delights. Saturday afternoon sunshine and chatter made it especially memorable. 
Thanks to over 100 of our dear friends and clients for attending this @makeithappenrealtors event. 
It was a joy to host you.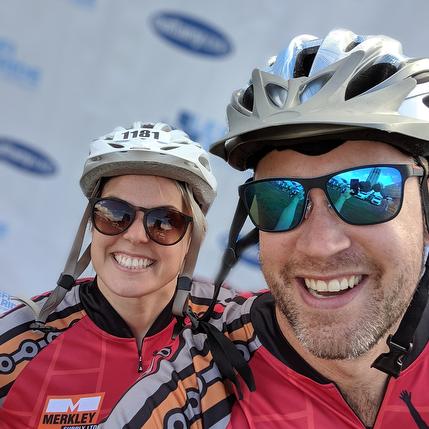 We did The Ride
Together Brad and Lindsey raised nearly $2000 for The Ottawa Hospital.
When crossing the finish line on September 8, we were all smiles for the camera, knowing that we're moving research forward!
The annual cycling event raises funding for world class research taking place right here in Ottawa. 
Your contribution went toward cancer and disease research; realities that affect us all somehow.
Special thanks to our host team: The Brick Peddlers, led by the fine folks at Merkley Supply. It was no surprise that they raised the highest team amount. 
The days' event -- and months of campaigning -- generated $1.07 million for a very worthy cause.
Go team! @dotheride
Wanna keep up with the latest adventures of Brad and Lindsey?

Follow us on Instagram!
@makeithappenrealtors

Brad Gilbert
B.Comm.
Broker