Here's Lindsey with the market update for December, closing the chapter on 2020!
Ottawa's dynamic real estate team!

Buying or selling a home is a big decision and we can guide you through the process.

House hunters can count on personal service, market knowledge and expert negotiation skills.

Seller's should note that marketing properties FOR SALE is our passion!

We use a modern and professional strategy that works.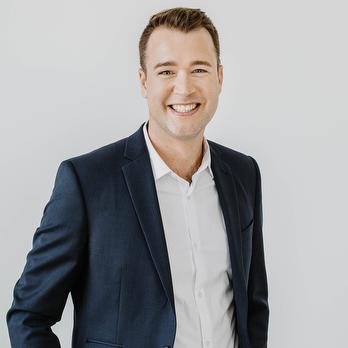 Brad Gilbert - Broker
Bachelor of Commerce from McGill University, Marketing Major

Brad is a brilliant communications expert, committed to customer service excellence since 2013. As a real estate Broker, he has the utmost obligation to uphold trade standards and oversee team transactions. Driven by his passion for people and deep rooted values of honesty and integrity, Brad embraces positivity and creativity in the housing market and in life. Animated and ambitious, you will love his vision for your home.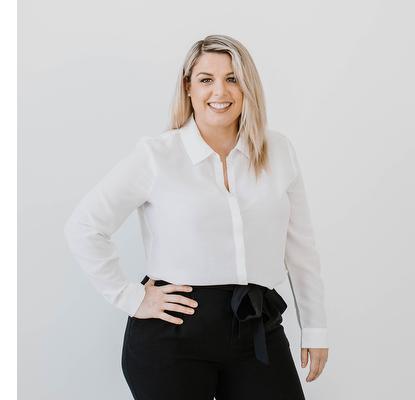 Lindsey Merkley - Sales Representative
Marketing and Event Coordinator Diplomas from Algonquin College

Lindsey brought her great energy and management skills to the team in 2016. She owns a dual role as Buyer Specialist and Marketing Coordinator. Lindsey is there when you need her most, offering delightful and efficient service! She is not afraid to share her valuable insight when you find ' the one '. Rest assured that your real estate transaction will be facilitated by someone who really cares.
Brad's Quarantine Kitchen

In classic chaotic fashion, @makeithappenbrad brings us to Bangkok with a #meatlessmonday family favourite: PAD THAI… Or 'Brad Thai'. 🌶️🌶️🌶️

Note: Use bean sprouts at the end, not brussel sprouts. And don't by shy with the chillis. Two could do!

🥡🥡 Wanna see more from our quarantine kitchen? 👨‍🍳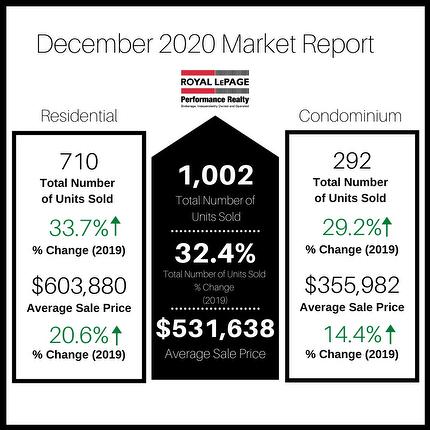 Ottawa's Resale Market Thrives Despite Pandemic
January 6, 2021

Members of the Ottawa Real Estate Board (OREB) sold 1,002 residential properties in December through the Board's Multiple Listing Service® System, compared with 757 in December 2019, an increase of 32.4 per cent. December's sales included 710 in the residential property class, up 33.7 per cent from a year ago, and 292 in the condominium property class, an increase of 29.2 per cent from December 2019. The five-year average for total residential unit sales in December is 779.
"Our market performance in December capped off a year for resales that clearly shows a market that continued to thrive even through the challenges of 2020. December sales brought our year-to-date numbers at year-end to within 2% of 2019. There was a slight slowdown typical of December around the holiday season; however, the market continued its overall momentum and remained more active than usual," states Ottawa Real Estate Board's 2021 President Debra Wright.
"At the start of the pandemic, we didn't know what to expect. We had a momentary stall as did most businesses; however, once real estate was deemed to be an essential service, REALTORS® worked with Buyers and Sellers to ensure safety in the process, and the market picked back up and accelerated past all expectations throughout the remainder of the year."
The total number of residential and condo units sold throughout 2020 was 18,971, compared with 18,613 in 2019, increasing 2 per cent. Residential property class unit sales went up by 3 per cent, with 14,455 properties exchanging hands last year compared to 14,030 in 2019. Condominium property class sales decreased slightly by 1.5 per cent, with 4,516 units sold in 2020 versus 4,583 in the previous year.
December's average sale price for a condominium-class property was $355,982, an increase of 14.4 per cent from a year ago, while the average sale price of a residential-class property was $603,880, an increase of 20.6 per cent from December 2019. Year-end figures show an average sale price of $582,267 for residential-class properties and $361,337 for condominium units in 2020. These values represent a 20 per cent and 19 percent increase over 2019, respectively.*
"When analyzing the year-end figures, what clearly stood out was that although the number of units sold was only slightly higher than last year, the Total Sales Volume topped a record-breaking $10 billion compared to $8.2 billion at the end of 2019. This is, in effect, a stark illustration of the increase in Ottawa property values over the course of the year. For example, in 2019, 35% of properties purchased were sold at or below $400K, while in 2020, only 16% of homes were. The market is certainly exhibiting a major shift in terms of availability in lower price ranges," Wright points out.
"At the end of 2020, average prices increased by 19-20% over this time last year. In 2019, we saw a 9% overall increase for both residential and condo properties compared to 3-5% in 2018 and 3-7% in 2017. These substantive increases in property prices from year to year can be attributed to a variety of factors: the inventory shortage triggering economic supply and demand realities, the multiple-offer phenomena, the record-low mortgage rates increasing purchasing power of Buyers, migration of Buyers from larger markets with high returns to spend, and so forth."
"I believe that Ottawa is just coming into its own as a national capital city. As such, it is resilient and sheltered in a way that other markets are not – with consistent government and tech sector employment that is particularly conducive to working from home as our current circumstances have required. We may have been privileged with lower price thresholds in previous decades, but perhaps the market is now beginning to reflect the real estate property values of a national capital."
"Going forward, I fully expect Ottawa's resale market will continue to be robust in 2021. There are no indicators to suggest that this is an overheated market – it is simply very active, insulated, and strong. One that has only been mildly shaken by a world-wide pandemic," Wright concludes.

​Source: Ottawa Real Estate Board
Meet the @makeithappenrealtors -- A Mini Series
Episode 1 : Why #makeithappen?
Inspired by the real housewives of @bravotv, allow us to re-introduce the team as we look forward to another busy season selling real estate!

Want more? See episodes 2-6 below!
Episode 2: Any advice for 1st time home buyers?

In this weeks' clip we share some basics to help you break into the market. Lindsey's tip may surprise you but we think it's a no brainer! 
Episode 3: What do we love about our job?

In this clip we discuss a few of our favourite things!
Episode 4: What do you recommend to sellers who are trying to get their house ready to sell?

Here is our #1 recommendation and there's no time like the present!
Episode 5: How's the market?

In this clip we give our insight on the market and what you can do to get in on it!
Episode 6: Why choose you?

In our last clip we explain why you need a Realtor and more specifically us!
Wanna keep up with the latest adventures of Brad and Lindsey?

Follow us on Instagram!
@makeithappenrealtors

Brad Gilbert
B.Comm.
Broker