Ottawa's dynamic real estate team!

Buying or selling a home is a big decision and we can guide you through the process.

House hunters can count on personal service, market knowledge and expert negotiation skills.

Seller's should note that marketing properties FOR SALE is our passion!

We use a modern and professional strategy that works.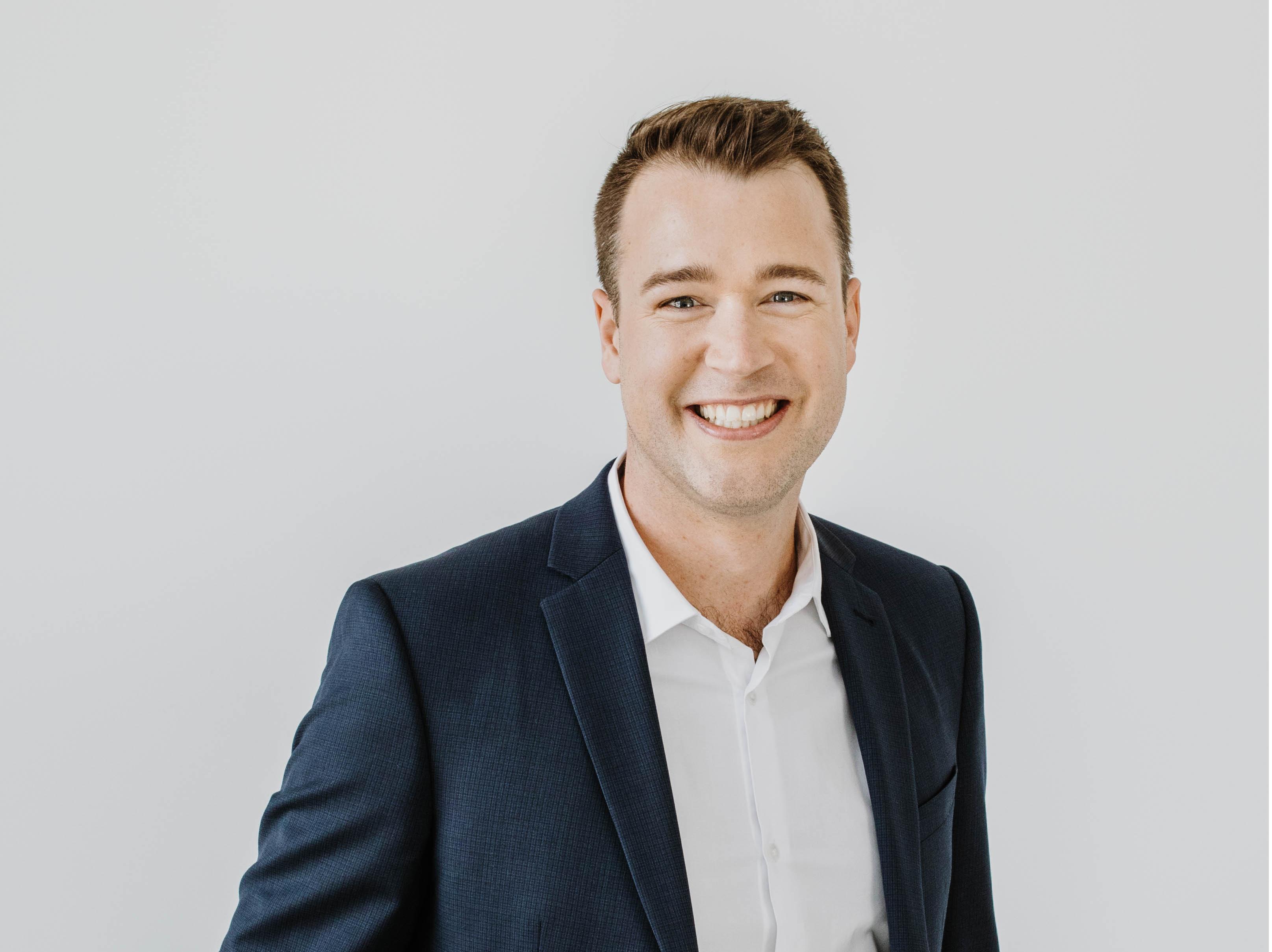 Brad Gilbert - Broker
Bachelor of Commerce from McGill University, Marketing Major

Brad is a brilliant communications expert, committed to customer service excellence since 2013. As a real estate Broker, he has the utmost obligation to uphold trade standards and oversee team transactions. Driven by his passion for people and deep rooted values of honesty and integrity, Brad embraces positivity and creativity in the housing market and in life. Animated and ambitious, you will love his vision for your home.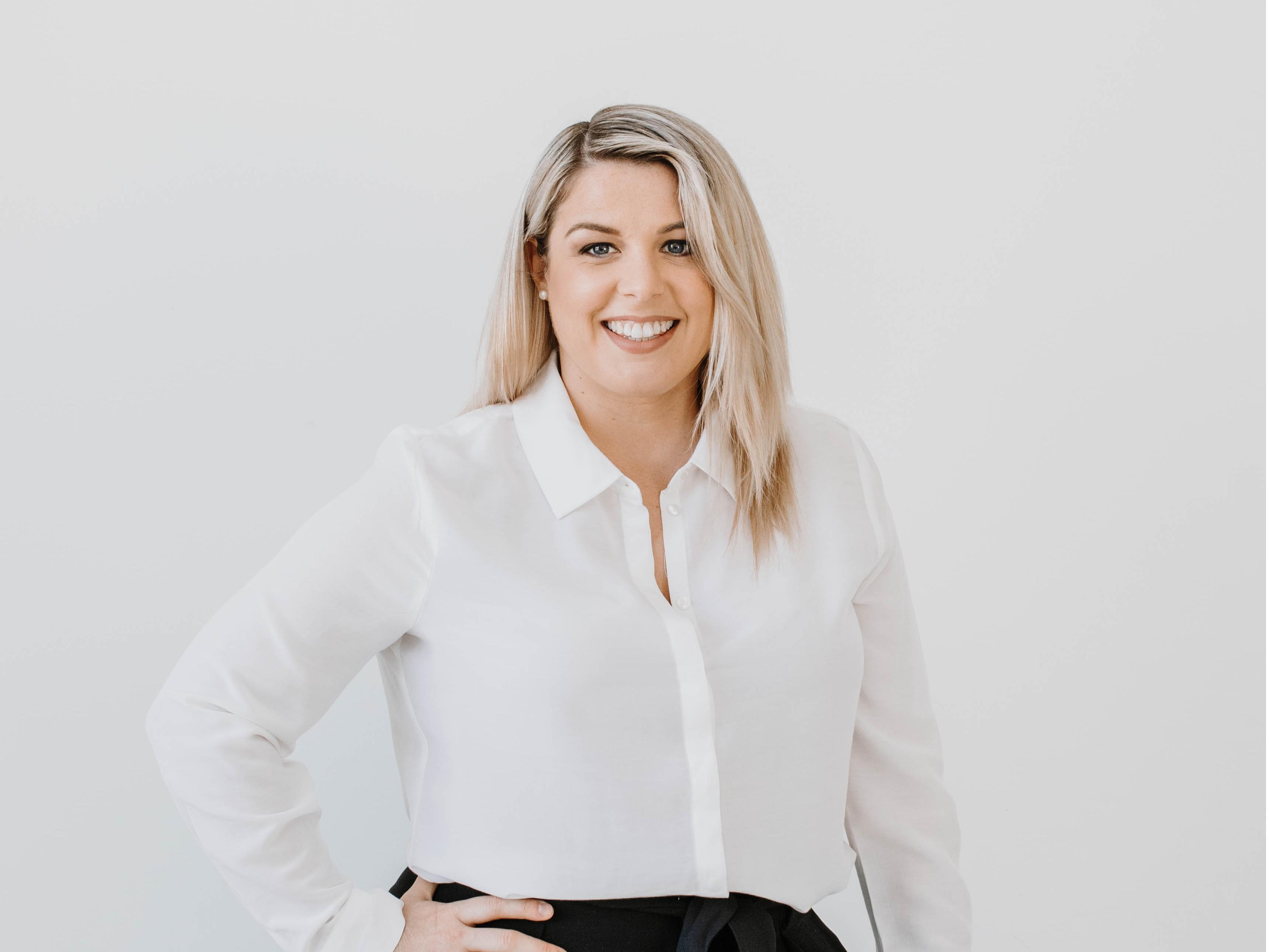 Lindsey Merkley - Sales Representative
Marketing and Event Coordinator Diplomas from Algonquin College

Lindsey brought her great energy and management skills to the team in 2016. She owns a dual role as Buyer Specialist and Marketing Coordinator. Lindsey is there when you need her most, offering delightful and efficient service! She is not afraid to share her valuable insight when you find ' the one '. Rest assured that your real estate transaction will be facilitated by someone who really cares.
Neighbourhood Spotlight: Merivale Gardens

Could this be the perfect Ottawa neighbourhood for your post-pandemic move? We think so! Merivale Gardens is surrounded by protected forest, trails, parks and the area's only inland sand dunes. You heard it first-hand from Brad, and the whole Gilbert Family: it's an ideal neighbourhood to grow up.
Here's some #makeithappen ideas on how to be a better neighbour!

One of our shared, lifelong goals is to be leaders and upstanding members of the communities where we live. After all, it takes a village. Especially these days, when the people we see the most are those who live outside the front door or on the other side of the fence. 

 
1. Introduce Yourself and Get Connected
Don't be shy to say hi, whether you're old or new. Those who've been around have all kinds of tips and tricks and nuisances that might make your new life easier. Swap phone numbers, emails and social coordinates -- this enables an open line of communication.
2. Lend a Hand in You Can
Mow that strip of grass between your laneways if it's easier for you. Bring back those recycling bins if they're bothering you on the curbside; it's no big deal. Another idea is to look out for a lingering delivery on their porch -- or text them about it.
3. Set Boundaries
It's not always a great time for a lengthy chat. Front lawns are more approachable territory. Even knocking on doors these days is dicey, so you might revert to step #1 and text a heads up!
4. Avoid Drama
  Everyone loses their cool at some point but it's hard to come back from a major blow out so try and calm yourself before bringing up controversial topics. The last thing you want is negative energy that festers. Too late? It's never too late to squash the beef!
5.Be Mindful of Your Pets
As animal lovers, we appreciate cuteness and cuddles, but remember that not everyone is comfortable. Barking and behavioural issues can frighten and frustrate your neighbours. A good move is to make a playdate and have them get to know each other. 
6. Reach Out When in Doubt
If you notice they're not up to their usual routines and activities, it's always nice to hear that someone cares. Perhaps they're feeling isolated? An offer to run a simple errand or pick-up essentials is always well received.
7. Participate
Most areas have a Community Association where residents can share their perspectives on everything from development, to transit, to parks and rec. Buy & Sell groups and plant swaps are other benefits. These people tend to be knowledgeable and most welcoming! Tip: See if there's a Facebook group.
8. Make it Fun
Home is where the heart is and it's amazing when you truly enjoy those who surround you. If you're not quite there, keep on trying. These people have a tremendous impact on our everyday energy and good relations go a long way toward having a happy home life. Sharing is caring!!
Here's Lindsey with the rundown of the August 2021 Market Update
A Normal September Resale Market
October 5 , 2021
 
Members of the Ottawa Real Estate Board sold 1,607 residential properties in September through the Board's Multiple Listing Service® System, compared with 2,314 in September 2020, a decrease of 31 per cent. September's sales included 1,244 in the residential-property class, down 29 per cent from a year ago, and 363 in the condominium-property category, a decrease of 36 per cent from September 2020. The five-year average for total unit sales in September is 1,648.
 
"As per usual, the resale market in the early part of the month moved slowly due to the Labour Day holiday weekend and parents settling their children back into their school routines. Activity began to accelerate towards the end of the month, which is behaviour typical of the market in September," states Ottawa Real Estate Board President Debra Wright.
 
"Although the statistics are showing a considerable year-over-year decrease in transactions, this anomaly is due to the shift of the 2020 market's peak activity to the summer and fall months as a result of the initial Covid-19 lockdown last spring. If we look beyond the comparison to last year, the number of transactions in September was 4% higher than in 2019 (1,547) and 16% higher than 2018 (1,387)," she adds.
 
September's average sale price for a condominium-class property was $425,362, an increase of 14 per cent from last year, while the average sale price for a residential-class property was $702,155, an increase of 13 per cent from a year ago.With year-to-date average sale prices at $720,492 for residential and $421,062 for condominiums, these values represent a 25 per cent and 17 percent increase over 2020, respectively.*
 
"House values are holding steady with a slight month-to-month increase (4-5%) in September and year-to-date average prices remaining strong for both residential and condo properties. Of course, these price escalations that we saw in the first quarter of 2021 and now recurring in September are inevitable given the supply challenges we have been experiencing for several years now combined with the unrelenting high demand," Wright explains.
 
"While inventory has improved slightly from the pre-pandemic years (2017-2019), it is still the principal cause for concern with just over one month's supply in the housing stock at this time. There were 2,252 new listings in September, an increase of 216 units over August; however, the number still falls beneath the five-year average and is much lower than this month in September 2020 (2,906)."
 
"With the election behind us, we hope the government will now concentrate on addressing supply issues and developing first-time homebuyer assistance touted in their reelection platform. Together with our REALTOR® Members and our provincial and federal counterparts, we will continue to advocate for availability and affordability in the Ottawa housing market and implore all three levels of government to implement effective measures to help all Canadians turn their homeownership dreams into reality," Wright concludes.
 
OREB Members also assisted clients with renting 3,598 properties since the beginning of the year compared to 2,536 at this time last year.


Source: Ottawa Real Estate Board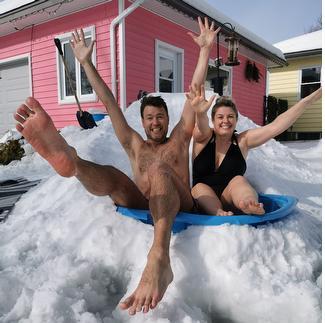 Freezing for a Reason
On February 26, 2021, we did a home version of the Polar Plunge by sliding into a pool of freezing water. Boy was it cold! We did this live for your entertainment and to bring awareness and opportunities for Special Olympics Ontario. 
Together, we raised $1,120 thanks to donations from friends, clients and supporters. Overall, this annual fundraiser campaign earned more than $330,000 in 2021. Your unwavering support for our adventures in real estate and beyond do not go unnoticed! Thank you.
If you would like to find out more about this great cause, click here. 
Meet the @makeithappenrealtors -- A Mini Series
Episode 1 : Why #makeithappen?
Inspired by the real housewives of @bravotv, allow us to re-introduce the team as we look forward to another busy season selling real estate!

Want more? See episodes 2-6 below!
Episode 2: Any advice for 1st time home buyers?

In this weeks' clip we share some basics to help you break into the market. Lindsey's tip may surprise you but we think it's a no brainer! 
Episode 3: What do we love about our job?

In this clip we discuss a few of our favourite things!
Episode 4: What do you recommend to sellers who are trying to get their house ready to sell?

Here is our #1 recommendation and there's no time like the present!
Episode 5: How's the market?

In this clip we give our insight on the market and what you can do to get in on it!
Episode 6: Why choose you?

In our last clip we explain why you need a Realtor and more specifically us!
Testimonials
"Friendly, personable, knowledgeable, professional, there really aren't enough positive words to describe the agents and the service we received. Thank you so much for help
ing realize this dream home and property. It truly is thanks to the teams devotion and hard work that we ticked off all the boxes!"
- Shannon Robie 

"Both Brad and Lindsay exceed expectations and provide a first class experience. We always felt like we were their top priority. It has been an absolute pleasure working with Brad, he is very attentive to our needs and several requests. I would not hesitate to recommend him to our friends and family!"
- Cristina Divirgillio 

"Brad was honest and encouraging without being pushy. I felt comfortable asking questions and he explained the answers very well. He was very knowledgeable about the things to look for and was focused on my partner and my needs."
- Eva Comeau

"Outstanding. We were purchasing in Ottawa from Barrie, and Lindsey did such an amazing job helping my partner and I find a house."
- Melissa Matson

"Brad and Lindsey were amazing Everything happened so fast but the experience was stress free for me. They took care of everything."
- Chelsea Larock

"Impressive responsive time and highly knowledgeable."
- John Kennedy 

"Always a text or a call away! We always felt supported and that our needs were met. Lindsey you rock! Thank you so much for all of your patience and hard work."
- Emilie Giles

"Lindsey was always very reliable and knowledgeable around the entire process including things even outside of her direct role. As a first time home buyer, I felt lucky to have her support me throughout this entire journey. She was always going above and beyond for me. She would be the first I would contact in the future if I want to buy another home and would refer her to any of my family/friends who are looking to buy"
- Tarek Aljabban
Wanna keep up with the latest adventures of Brad and Lindsey?
Information Request